People just like to say Sal-sa
So, the sneak peek was of my
Habanero
peppers that were planted back in...May?
Anywho
, added to some tomatoes and spices they made a VERY HOT salsa. So, they were then added to some more tomatoes and more spices. That made an edible salsa which was used at a work pot-luck! Much fun...
In knitting news, the modification on Fetching is still on the back burner. I have since finished a pair of mittens for another co-worker. Once I have an
acceptible
picture of the blocked product, I will post them. They are pretty cute and totally made-up. I have also started a pair of socks. They rib and Cable socks by Nancy Rush in the Fall 2005 edition of Interweave Knits. There are some pretty great versions of those on
Ravelry
. I looked them up before I started!
In outdoor news,
this
plant that I took a picture of so long ago must have gone to the lovely garden in the sky because it has been replaced. I do like the new one though....
In puppy news, I think that
Izzie
might not be in that category for much longer. She is still pretty cute though.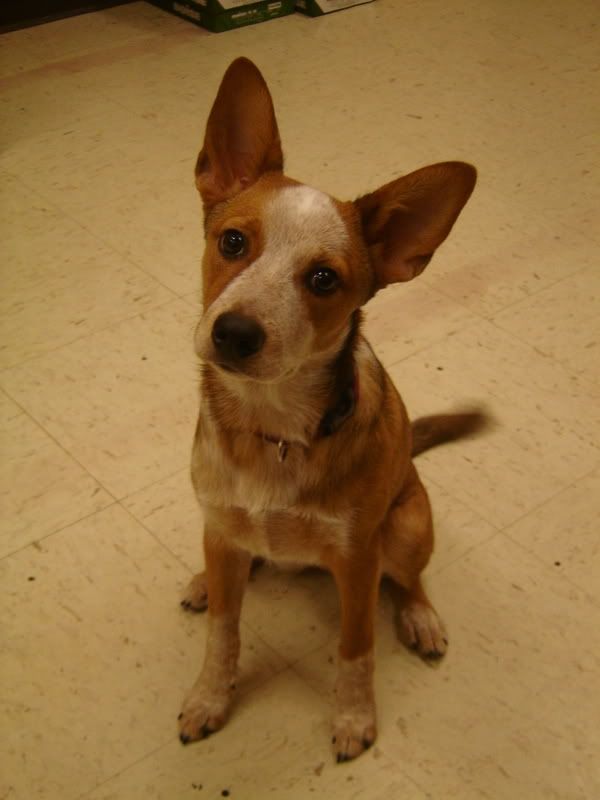 That's it for now. Hope your having a great day...